How are we sustainable you ask?
Responsible shopping.
Purchasing a Nakota Tuwa piece is so much more than just shopping. It involves joining our tribe on company values and supporting our ethos and foundations. Here's a sneak peak at what sustainability means to us and how our brand is helping to build a movement towards more responsible shopping. Here are the ways that we match your shopping habits with an ever growing desire to help heal our environment.
Made to order pieces.
Mass production in fashion is one of the world's biggest environmental threats. We refuse to make that problem worse.
Our made to order system allows us to accurately anticipate demand levels prior to production, so we only produce the amount of clothing we're really going to sell. For you, this means getting clothing specifically made just for you and helping push the movement towards more sustainable fashion.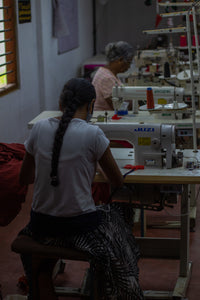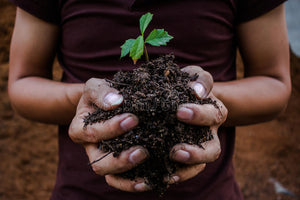 Carbon footprint.
The new carbon offset feature on our website enables donations to help reduce the overall carbon footprint of e-commerce. We ensure that we only go to the post office once a week to keep emissions down. We also donate to One Tree Planted from a part of our profits bringing you one step closer to responsible shopping.
Local production.
Since the begining, we have been producting all our garments on the South Coast of Sri Lanka. We have a wonderful team of Ladies working in house, that have become family to us and worked together on constantly improving the quality of our products. Producing locally ensures a lower carbon footprint, regular visits to manufacturing facilities by the team to ensure the highest labor conditions.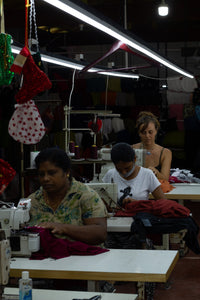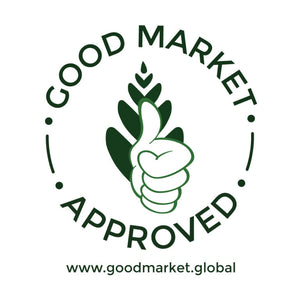 Good Market Affiliated.
Good for People. Good for the Planet.
Good Market is a curated community of social enterprises, cooperatives, responsible businesses, voluntary initiatives, networks, and changemakers.